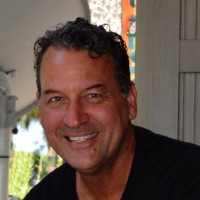 Mark J. Vajdos, PE — CEO & Owner
Dallas/Fort Worth Area
Mark Vajdos is CEO & Owner of Monticello Power and Energy, LLC, a Consulting and Professional Engineering firm operating in the oil/gas, heavy industrial and commercial markets. Mark has great interest and expertise in all matters energy by filling a market void in tying the energy commodity on the front end with an engineered solution on the back end…and assembling the right team for the job.
His prior roles include senior level operating, business development / sales, and engineering from major Fortune companies such as Jacobs, Willbros Group, Honeywell, Eaton, Fluor, and Williams Companies to renowned private entities such as Sid Richardson Carbon and Energy, part of the private Bass family of companies. One of Mark's favorite professional accomplishments is a formal Letter of Commendation from Phillips Petroleum Company reaffirming his core belief in value through personal delivery of Best in Class. He is a current and active board member of the Dallas Electric Club, serving the informational needs of north Texas electric energy professionals since 1913.
Mark received a BS in Electrical Engineering from The University of Tulsa where he was invited to become a member of Tau Beta Pi, the oldest and only engineering honor society representing the entire profession. He has continued Masters level studies at Southern Methodist University in the area of Sustainable Development where he has already earned a Masters Certificate in Facility Management. He holds numerous licenses and certifications including Professional Engineer – Texas and Oklahoma; Certified  Energy Manager, Certified Business Energy Professional, Certified Sustainable Development Professional, and Certified Green Building Engineer.
Mark is married with three children residing in the Dallas / Fort Worth area of Texas.  HOPE Farm is a cause that he and other family members support. It is a long-term leadership development program that guides at-risk boys, without the benefit of a positive male role model in their homes, from the time they are 5-7 years old until high school graduation and beyond. Mark also stays involved in seasonal boys and girls athletic endeavors.